One-Stop Shop
Solutions for every phase of your event
After celebrating major successes with the Mobile Event App, we started thinking – how could we provide additional value to our customers? With that goal in mind we have developed several new complementing products, which also contain powerful synergies.
The use case scenarios for our product suite are numerous. Corporations, associations and clubs have already been accompanied by our products on events like conferences, congresses as well as fairs and exhibitions. This page will introduce you to each entry in our product suite and show you their characteristics, advantages and best use case scenarios.
The core of our product suite is a customizable event solution within a building block system, which is available for iOS, Android and as a web app. Just these perks alone make our app quick to launch, easy to configure as well as adjustable to represent your corporate design.
Additionally, a broad range of different features enables you to modify the app according to the requirements of your event. Inform your participants as well as exhibitors, sponsors or partners with features like agenda, location maps or custom pages. Make your app even more interesting with popular premium features like quiz or gamification. Visit our Mobile Event App Website for more detailed information and additional use case examples.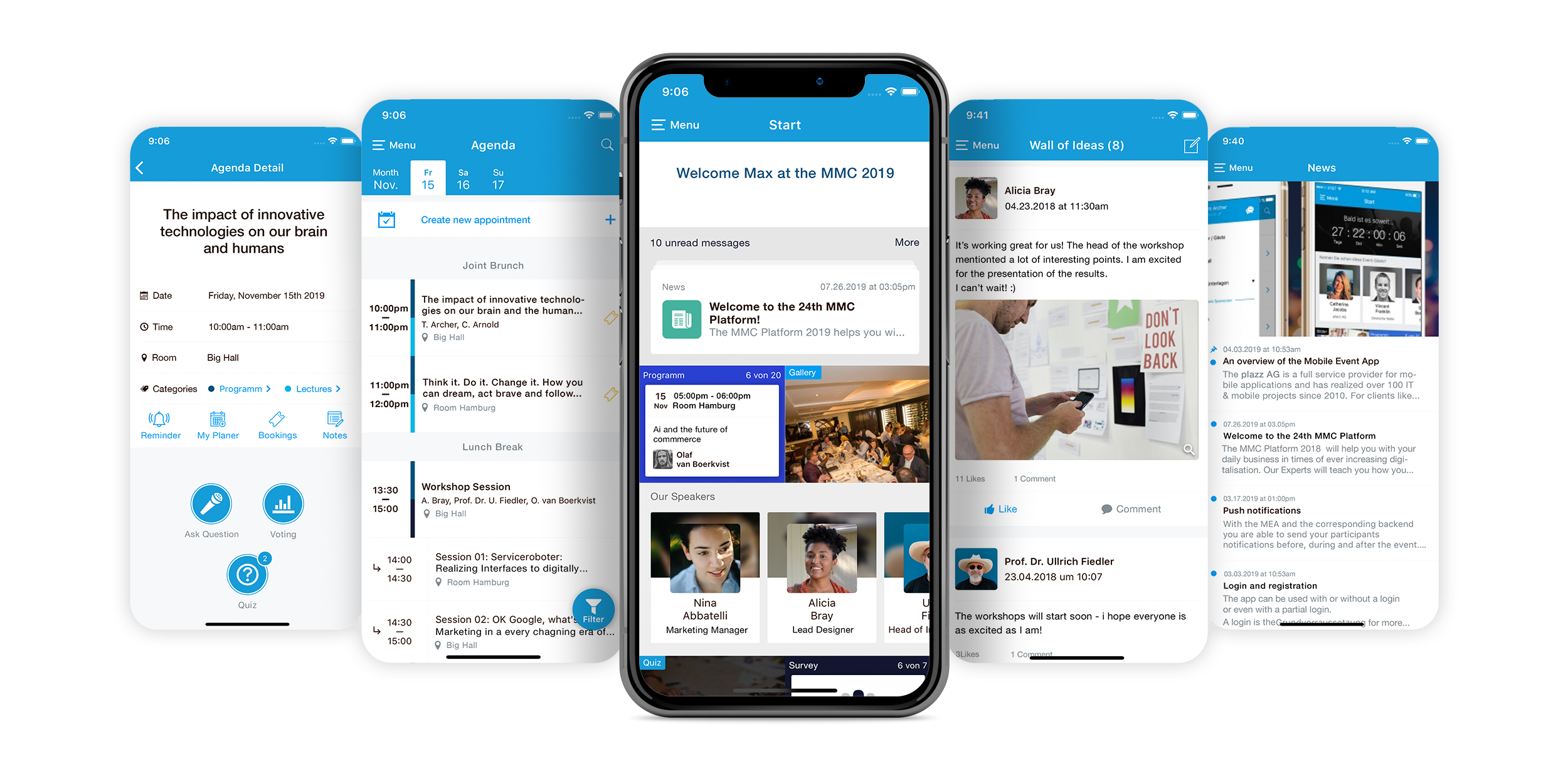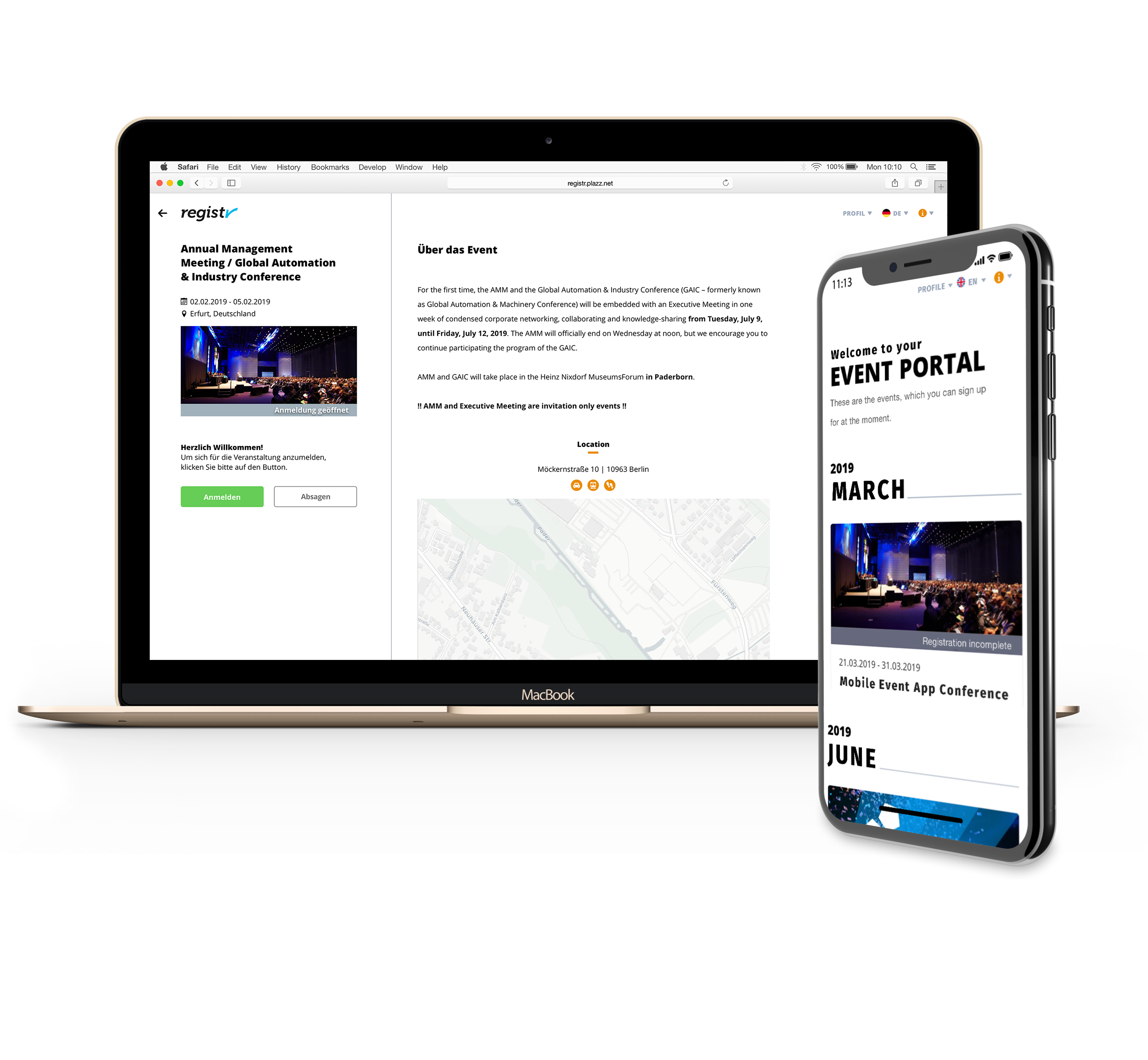 Our first showcase product will simplify processes during your event planning phase. registr will not only assist the event planner when sending invitations, but also enable invitees to easily sign up for an upcoming event.
Creating events quickly and without much configuration needed is one of registr's many assets. The list of guests for example can be modified and changed afterwards. You will also be able to check the registration status of your invitees in real time and thus are always up to date, which is essential for event planning.
You will be able to follow up a successful registration with queries about important details, like potential hotel room bookings or arrival and departure, to further strengthen planning reliability. Visit our website or download our whitepaper for more information about registr.
The most important aspect of the Check-in App is to greatly accelerate the admission process. No long waiting lines, no search for name tags and no confusion with similar names. By assigning qr codes, for example during the invitation process, guests will only have to scan their codes with the stationed iPads to check in. More advantages are reduced workloads and number of hostesses, who help during admission. Especially for participants who need to have their attendance accredited, our solution will register all check-ins precisely and without delay. Of course, the app will also handle the check-out process.
Besides handling check-in and check-out our app is also able to perform a live badge print. When activated a paired printer, will print out the participants event badge shortly. You can find more information about the Check-in App and our badge print in our whitepaper.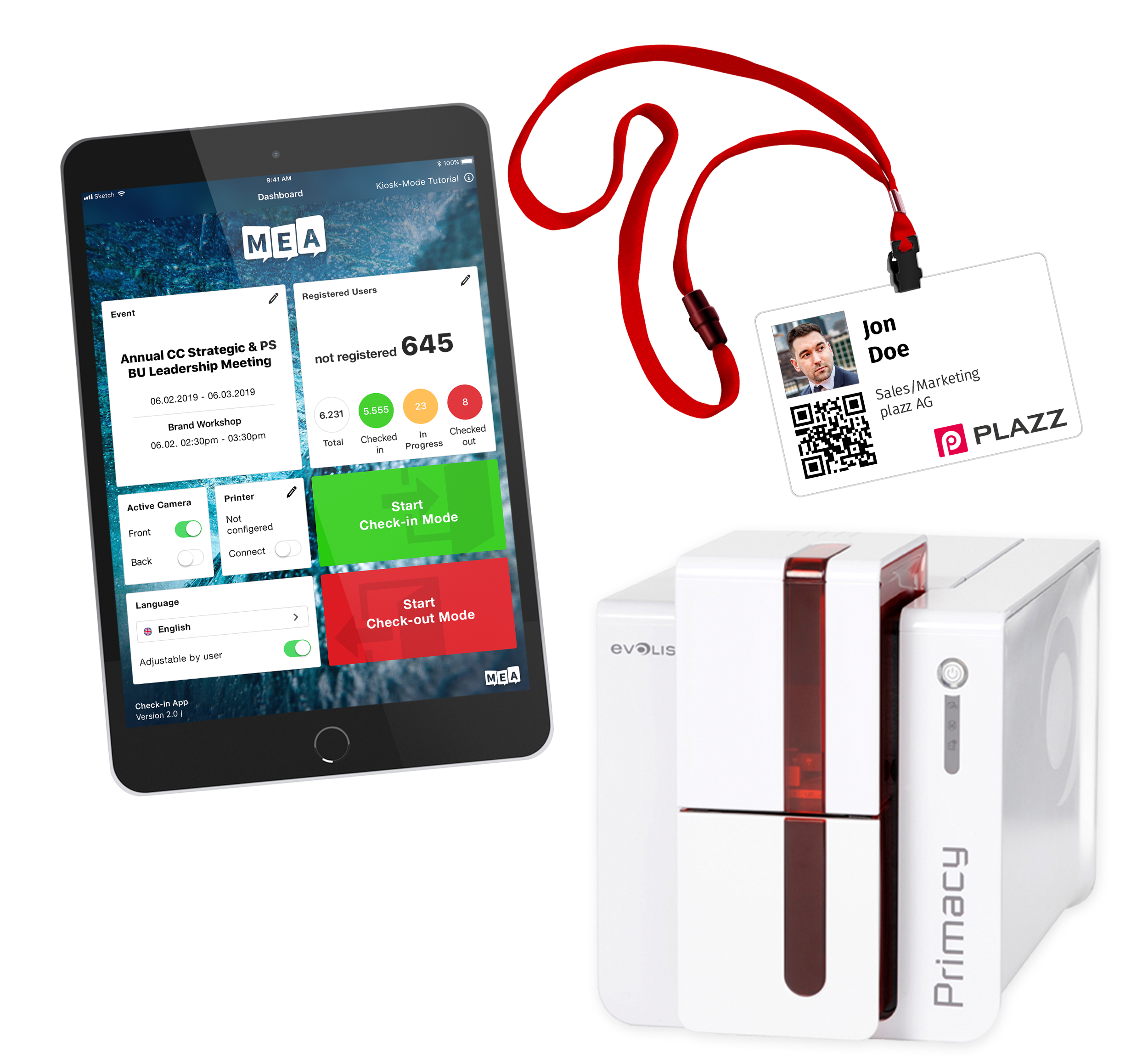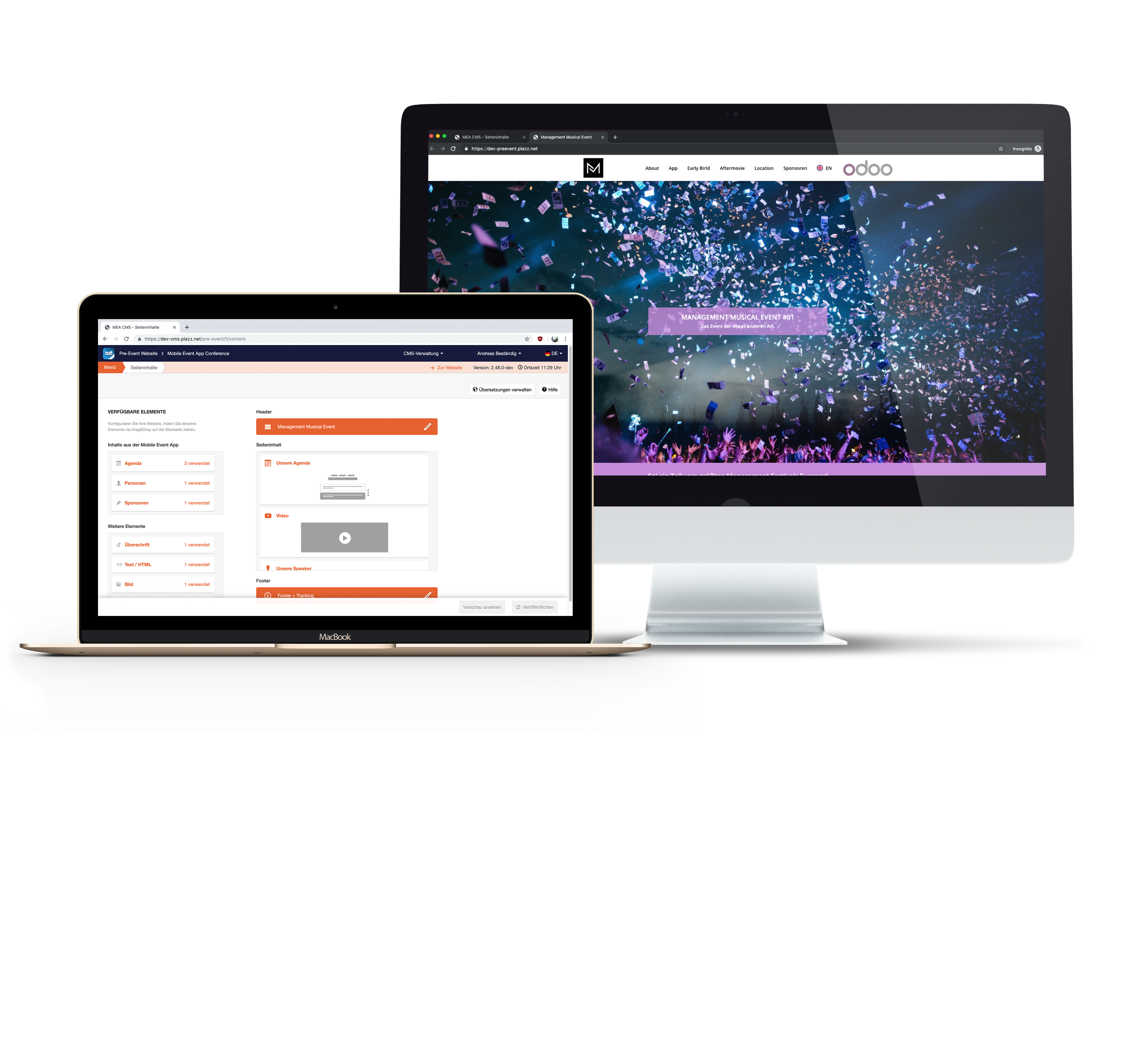 The first impression sticks, that is why our newest development will assist you in sharing your most important event information with your participants, before it even begins. It's a compact, descriptive and easily adjustable solution. Display your event's key features, prominent speakers or other useful information, for example location details, in an appealing look. Use the Pre-Event Page in combination with the Mobile Event App to implement your agenda and ensure clear communication of your upcoming schedule.
In addition, you can also implement a link to our registration solution and thus effectively inform and invite your guests at the same time. Instead of painfully creating long participant lists you just refer to the Pre-Event Page. By surveying users during the registr profile setup you can easily assign invitees to separate groups. Enthuse participants with your page and inspire them before your actual event has even begun. Contact our sales team for a personalized quote or more information.