WE ARE AN EXPERIENCED TEAM OF PASSIONATE DEVELOPERS, DESIGNERS WITH ATTENTION TO DETAIL AND CLIENT-FOCUSED PROJECT MANAGERS
We are driven by technical innovations and creative approaches to problems. We aren't just working within the digital age, no, we are living it.
As digital experts for the here and now, the tomorrow and maybe the day after tomorrow we aren't just developing a standard solution. Most of the time it all begins with a strong idea, collecting input from all sources and then creating a foundation on which we and our client can confidently build on.
Boxed Games
and virtual Worlds
The plazz AG was founded in 2007 in Grünwald near Munich. A young team started with the development of computer games for age groups of 8 to 14. Among other things projects like "Martin Morgen" as a boxed game or "Pyrolab" as an online community and virtual world was brought to the market.
With the rise of social networks like StudiVZ and Facebook a shift within game development occurred. Simultaneously, the first smartphones were launched and hype around the iPhone and mobile apps enabled companies to access new business areas.
---
In 2010, when Jürgen Mayer joined as shareholder and CEO, the plazz AG decided to open a development center in Erfurt, to channel the know-how of mobile apps, server and cloud architectures and UX & UI Design for our customers.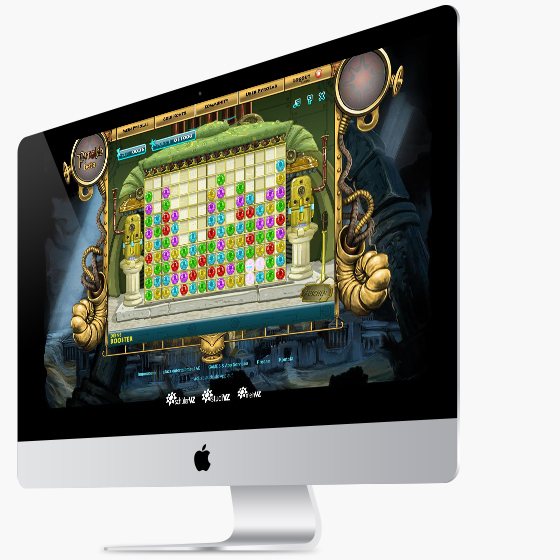 START OF AGILE
MOBILE APP DEVELOPMENT
Starting in 2010 we focused more on digital trends. In that regard we designed and developed social voting apps for Big Brother in Germany, Spain and the UK, enabled the "Mainzelmännchen" to jump around on a smartphone, generated about 350.000 Facebook fans for "FC Bayern München" in just a few days and gave control over the smart home solution "Gigaset Elements" with our developed apps.
---
As digital natives we think outside the box and use our experience for every project and are brave enough to take new paths. Whether the device being a smartphone, tablet or smartwatch, we design with passion and trust in implementing innovative technologies and work in an agile environment since 2010.
Start of SaaS
Product Development
In 2013 we decided to set a new milestone. With the Mobile Event App, we started development of a software as a service solution, a device-independent content and communication platform (for iOS, Android and as a web app). This modular system would provide our customers a quick, cost-effective and individual app which also included numerous powerful features. With a continuously increasing feature portfolio this solution now services over 450 b2b clients and has already been part of over 3.000 events.
---
We create specific solutions, for example as a corporate event app for large companies, as a conference app, a community solution or an app for sports teams. In our content management system layouts, colors and functions can be adjusted with only one click either by our customer or by our team. With native apps for iOS, Android on smartphones and tablets and a web app we cover just about every device and further push our product development forward.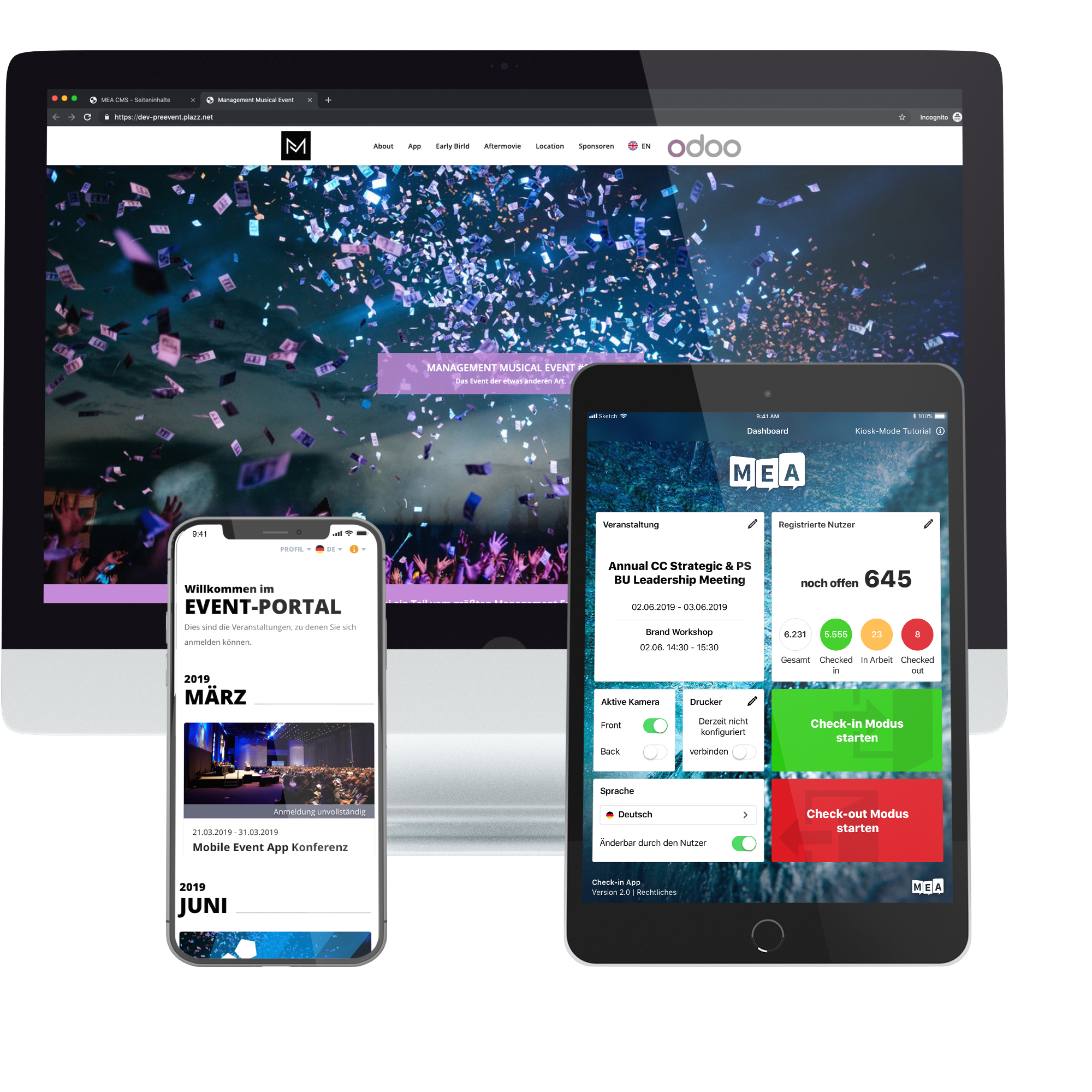 After celebrating major successes, we expanded our horizon and started the development of products complementing the Mobile Event App. For an effective event invitation and management process we created registr. Shortly after the Check-in App, which is a simple and appealing admission solution, was developed. Our newest addition is the Pre-Event Page. A landing page that informs your guests by presenting infographics or the agenda of your event even before it has started.
---
We are always looking for ways to improve ourselves and grow. If there is a chance to provide our clients an added value, we realize it quickly in an appealing and user-friendly fashion. Whether it be on our own or thanks to customer feedback. This is how we always operated, and we will continue to do everything we can to push our technical solutions forward.
Our team is continuously growing. With flat hierarchies a relaxed work environment, team building events and room for your own ideas, we try to create the ideal foundation for productive work. Our flextime model enables every colleague to plan their day effectively and also give consideration to individual circumstances.
The office in Erfurt is not only large, but also located near the town center and thus perfectly connected to local traffic. When the sun shines our company-own terrace is not only the place to be for a good barbecue but also a great environment to be productive and catch some rays in the process.
Most of our employees are with us for years now and have started with an internship, a master thesis or as a freelancer and thus were able to witness our growth and become part an integral part of the team. These are perfect conditions to realize projects in an efficient and productive manner.
---
Are you interested in working with us? We are always on the lookout for talented people and also offer to supervise final theses. Just take a look at our job offerings or send us an e-mail to jobs@plazz.ag